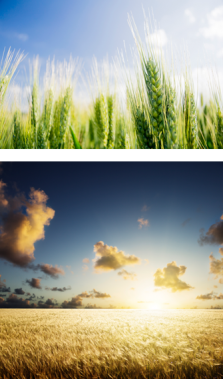 Food Safety Modernization Act
Background
Early proposed rules from the U.S. Food and Drug Administration (FDA) that aimed to ensure human food and animal feed safety, as part of the Food Safety Modernization Act, unnecessarily attempted to regulate brewer's spent grain, hops and transport of beer.
Beer Institute Position
Working with leading members of the brewing industry, the Beer Institute made sure that the FDA understood that its proposed rules, which are applicable to food and beverage industries, were not necessary for brewers.
Brewers begin with the highest-quality grains – exceeding human-consumption standards. And our breweries already apply industry-best standards to test, monitor and control grains from the start of the brewing process. Brewers have enjoyed a centuries-long partnership with farmers who use our spent grains as animal feed, because of the standards that brewers start with, including the high quality of the grains we use to brew our beer.
The vast majority of spent grains used as animal feed are produced, distributed and consumed within 24 hours.
Archaeological findings suggest that the practice of farmers feeding their animals spent grains supplied by brewers dates back to the Neolithic Era – making this relationship literally prehistoric.
Brewers market their grains wet. It is impractical and capital intensive to dry and package spent brewers' grains.
The qualities of barley needed to brew beer exceed existing FDA standards for human consumption. In order to malt the barley for the purpose of brewing, the grains must meet exacting standards, and tested in the field – often as closely as acre-by-acre.
Comments to the FDA on the FDA's proposed rule on focused mitigation strategies to protect food against intentional adulteration caused by acts of terrorism pointed out that facilities holding finished beverage alcohol products as well as facilities engaged in manufacturing, processing and packing beverage alcohol products present a low risk of impact on human health from adulteration caused by acts of terrorism and thus, fall within the statute's exemption for alcohol.
Similar comments on the proposed sanitary transport rules supported exempting alcohol facilities from rules given the relatively low public health risk presented by the manufacturing, processing, packing or holding of alcoholic beverages.
BI has also asked FDA to exempt hops in any form — whole cones, ground and pelletized, powder or extract from FDA's proposed rule on Standards for the Growing, Harvesting, Packing, and Holding of Produce for Human Consumption ("Produce Safety Rules").
The final rules released by the FDA on September 10 do not impose additional costs on brewers who have a written food safety plan or those who follow the FDA's Current Good Manufacturing Practices (CGMPs).
We appreciate all of the work the FDA did on this front and believe the final rule struck an important balance that enables farmers to use spent grains as an important source of animal feed. The Beer Institute spent many hours educating the FDA on the current industry practices that ensure the safety and quality of spent grain including submitting comments during the rulemaking process. We're grateful for their efforts and we are pleased to have been a strong voice in this discussion.