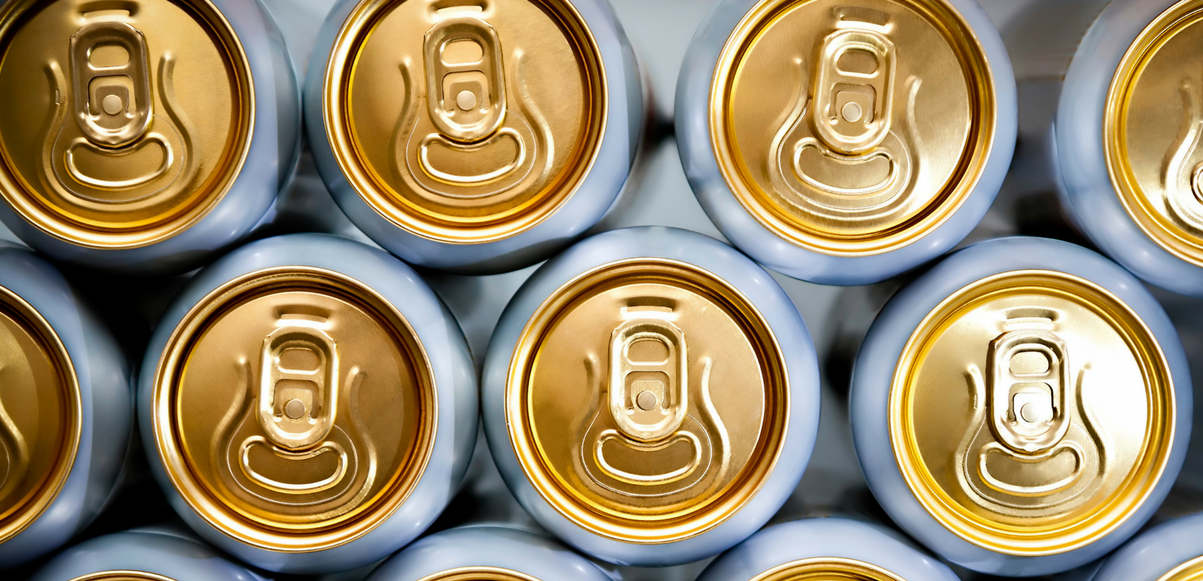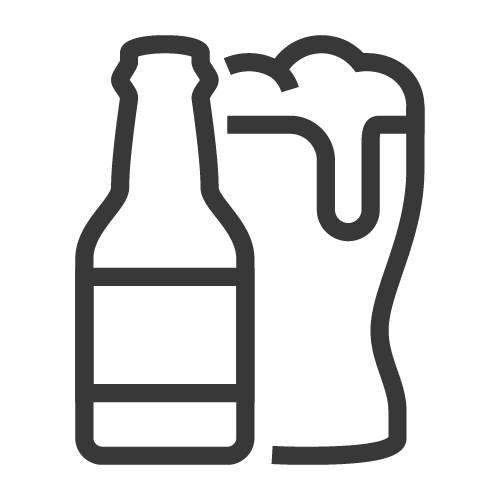 Beer Policy
Navigate:
Fair Aluminum Pricing
Background
On March 23, 2018, President Trump formally imposed a 10 percent tariff on all imports of primary aluminum, not originating from Canada and Mexico. While we appreciate President Trump's sincere commitment to protecting American jobs, the unintended consequence of this tariff will have an adverse effect.
Aluminum and the U.S. Beer Industry
There are more than 6,400 active breweries in the United States, supporting more than 2 million American jobs. Imported primary aluminum and cansheet are critical to the beer industry as more than 70 percent of all beer produced and sold in the United States is packaged in aluminum cans and aluminum bottles. In 2020, brewers bought more than 41 billion aluminum cans and bottles, and aluminum is the single largest input cost in American beer manufacturing.
U.S. businesses that use cansheet purchase aluminum by paying a Midwest Transaction Price (MWTP). The MWTP consists of two major components:  an underlying base price for the aluminum metal as traded daily on the London Metal Exchange (LME) and an additional premium above the LME price known as the Midwest Premium (MWP).
The Increasing Cost of Aluminum
The MWP, created by metal producers years ago, was initially intended to cover the logistical costs of moving metal into North America – similar to a shipping and handling fee.  Unfortunately, due to the combination of recently imposed tariffs on imported primary aluminum and the complicated and obscure benchmarking method to set the Midwest Premium, the cost to manufacture beverage cans has increased dramatically. Since the tariffs went into effect in March 2018 to December 2019 America's beverage industries paid $582 million ostensibly because of Section 232 tariffs for aluminum cansheet. However, during the same time, the U.S. Treasury only collected 14% of this sum totaling about $81 million.
Even though the United States exempted aluminum imported from Canada from the 232 tariffs in May 2019, between May and December 2019, Canadian smelters received $21 million from tariffs– more than the U.S. government ($13 million) or U.S. smelters ($15 million).
Additionally, more than 70% of domestic cansheet  is made from recycled scrap aluminum, which is also not subject to Section 232 tariffs; however, America's beverage companies, both non-alcohol and alcohol, are still charged the full "tariff-paid" premium which has resulted in increased manufacturing costs for local brewers and bottlers.
Why is this happening?
Why? Under current law, no federal agency has oversight over setting the Midwest Premium. As a result, companies in the aluminum supply chain charge the Midwest Premium, a price that reflects the full tariffed price of aluminum, even on aluminum, not subject to the tariff.
However, most of the aluminum sold in the United States comes from countries that are not subject to the tariff. In the case of aluminum cansheet, most is not subject to a tariff because it is made from recycled scrap aluminum. Despite this fact, brewers are paying the full "tariff-paid" premium, which has resulted in increased manufacturing costs for domestic American brewers. Importantly, so long as the U.S. needs to import aluminum, even negligible amounts, from countries subject to tariffs, all aluminum, including scrap, will reflect that pricing premium.
As opposed to the Midwest Premium, the LME component is traded on an open exchange where global aluminum producers and users can discover a fair and transparent price for the actual metal. The MWP, on the other hand, is set by only one entity, which enjoys a unique, unregulated, and non-transparent controlling influence over benchmark pricing for commodity markets through an opaque polling system consisting of mainly traders, banks, and producers, speculating on price, for which consumers, such as beverage companies, have no choice but to pay.
Beer Institute Position
In order to compete, American brewers need a fair and transparent pricing system for aluminum. The Beer Institute supports the repeal of the 232 tariffs establishing tariffs on imported aluminum.
To provide transparency to aluminum benchmarking entities, the Beer Institute supports passage of the Aluminum Pricing Examination (APEX) Act (H.R. 2698/ S. 2462). Introduced by Representatives Al Lawson (D-FL) and Ken Buck (R-CO) and Senators Tammy Baldwin (D-WI) and Tom Cotton (R-AR), this commonsense legislation that would provide the Commodity Futures Trading Commission and Department of Justice the necessary authority to provide oversight over price benchmarking entities, including those that publish the Midwest Premium.
The Beer Institute also supports efforts from a bipartisan coalition of members of Congress who have requested the Department of Commerce and Department of Justice investigate the unregulated MWP to ensure pricing irregularities and other unfair market practices do not disproportionately have a harmful effect on end-users of aluminum.
To provide much-needed analysis of aluminum markets, the Beer Institute also supports legislation that would require the General Accounting Office to conduct a study of the aluminum markets.
What people are saying about aluminum
"We've seen a 5% to 10% increase in our costs despite our aluminum being sourced domestically. We've estimated the total cost increase will be $30,000 next year. I appreciate what the Trump administration is trying to do, but there's been unintended consequences."
"Like most brewers, we are selling an increasing amount of our beers in aluminum cans, and this action will cause aluminum prices to rise. It is likely to lead to job losses across the beer industry… We buy as much domestic can sheet aluminum as is available, however, there simply isn't enough supply to satisfy the demands of American beverage makers like us. American workers and American consumers will suffer as a result of this misguided tariff."
"Aluminum makers must pay a mysterious fee atop all U.S. orders: the Midwest Premium, which is said to cover the cost of transporting, storing and delivering the metal. This premium has more than doubled since January, up 140% to 23 cents per pound—even though the tariffs did nothing to increase the costs the fee purportedly tracks. That 23 cents per pound is 28% of the cost of aluminum at MillerCoors—and we buy half a billion pounds of it every year."
"The fact of aluminum's price going up does not seem to justify a huge increase in the Midwest premium. That premium was originally intended to cover transportation handling costs. Those are not a function of the underlying price of aluminum. In addition, the Midwest premium is now based on a survey of market participants, not actual trading."
"The new tariffs on aluminum and steel pose a serious threat to American brewers. For years now, brewers have been using more aluminum cans and fewer glass bottles. Now that tariffs are increasing aluminum prices, canned beer is becoming more expensive. Small breweries that have invested in canning lines simply cannot afford to shift to lower-cost glass bottles. They are forced to pay higher costs while trying to compete with imported beers that use aluminum cans that are free of tariffs."
"While the MWTP [Midwest Premium] was intended to simply measure the base costs of storing and shipping aluminum, we are concerned that the price point is now being used as an instrument to artificially inflate prices, thereby enriching only specific producers, traders and other market participants. Bearing the brunt of these higher prices are the end-users of aluminum and those consumers who purchase products like soft drinks and beer."
"Our beverage and beer industry, along with so many other job-creating industries, rely on a fair and free market for aluminum purchases. To avoid perversions of the free market, like monopoly pricing, we need to fully equip the CFTC, alongside the Justice Department, to investigate pricing irregularities that have been plaguing the aluminum market for months now."
"The Aluminum Pricing Examination (APEX) Act brings under the CFTC's jurisdiction the aluminum benchmark market. This will guarantee that any potential deceptive practices and bad actors within the aluminum market can be investigated."
While other aluminum benchmarks have retreated significantly this year from their 2018 highs as the Trump administration removed U.S. tariffs on Canada and Mexico, the Midwest Premium has not
Summit Brewing Co., a St. Paul, Minn.-based brewery with 80 employees, is pulling back on hiring to contain cost pressures cropping up due to global trade fights, including a recent 20% price increase for aluminum cans tied to tariffs.
Mark Stutrud, Summit Brewing's president, said Summit has also deferred capital spending on some projects, including adding fermentation tanks to a research facility.