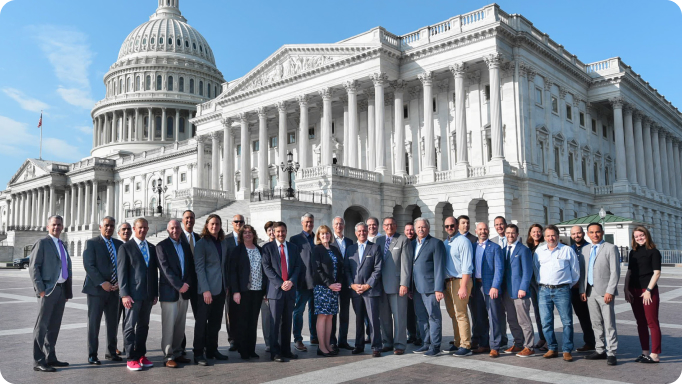 Beer Institute's political action committee, BeerPAC, supports Members of Congress, political candidates, and other elected leaders who fight for BI member's commercial freedoms and policy priorities. BeerPAC engages with policymakers who understand beer's impact on the American economy, including the $409 billion in economic impact and the 2.37 million American jobs it supports.
In the past, BeerPAC has engaged with policymakers who actively work to modify the taxes, regulations and manufacturing of brewers and suppliers. The Beer Institute works hard to educate federal legislative and regulatory creators. BeerPac is one tool that the Beer Institute uses to ensure our member's message is heard.
Join us in the fight for an ice-cold beer!
Note: Contributions to the BEER PAC are for political purposes. All contributions to the BEER PAC must be by PERSONAL check or PERSONAL credit card ONLY. They are strictly voluntary, and you may refuse to contribute without reprisal. Any decision not to contribute will in no way affect your standing as a Beer Institute member. BEER PAC contributions are not deductible as charitable contributions for federal income tax purposes.
For questions or comments, please reach out to Annie Starke Lange at alange@beerinstitute.org or call (202) 737-2337.