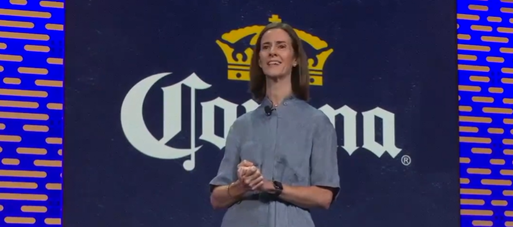 Vice President, Brand Marketing — Constellation Brands Beer Division
Chicago, IL
8+ years in the industry
When I tell people that I work on Corona, the first question I get is 'how did you get such a cool job?' I started my journey in marketing by taking business & psychology courses in college, providing a great foundation for brand building and focusing first and foremost on the consumer.
My first job was as the Marketing Manager at a bar in Dallas – my first taste of the beer business! Working in the on-premise, I saw first-hand the impact brands could have when they created a positive & memorable experience for the customer. You aren't just selling them a beer; you are forging a connection that will continue to influence what they purchase the next time they go to the bar or hit the store.
After getting my M.B.A. and working in Brand Management for a couple of large food CPG companies, I was thrilled to join Constellation Brands in 2015 and get back into beer. It is a marketer's dream to be working on Corona, the most iconic and loved beer brand in the category. What I love most about my job is the opportunity to work in an industry that is passionate about building brands. I'm so lucky to live "La Vida Mas Fina" at work every day. Cheers!