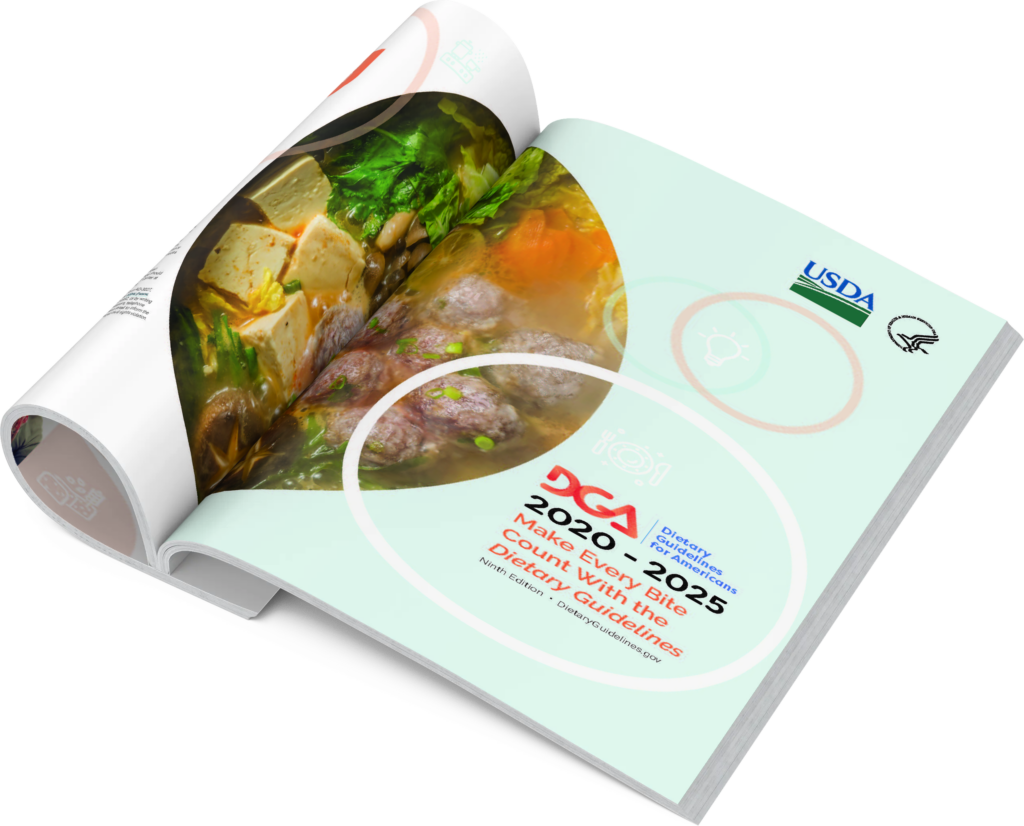 The U.S. moderate drinking guidelines provide advice from the federal government on how many alcohol beverage drinks a person can consume each day and still be reasonably assured that negative health consequences are minimal. The current guideline is two drinks per day for men and one drink per day for women. Multiple federal agencies share this guidance, set in the U.S. Dietary Guidelines for Americans every five years.
The process to publish the 2025-2030 Dietary Guidelines for Americans (DGA) officially began on April 15, 2022, with a Federal Register notice that surprised the wine, spirits, and beer industries. The U.S. Department of Health and Human Services (HHS) announcement included a notification that alcohol research questions will not be in the remit of the 2025 Dietary Guidelines Advisory Committee (DGAC).
Guidance on moderate alcohol consumption will stay in the DGAs when published in 2025. Still, in the Federal Register announcement, HHS proclaimed, "Alcoholic beverages remain a high priority topic, but because it requires significant, specific expertise and has unique considerations, it will be examined in a separate effort led by HHS Agencies that support work on this topic."
HHS leadership has yet to identify precisely how it plans to review the scientific research on consuming alcohol beverages. Still, at the first DGAC meeting in February of 2023, the advisory committee was told that there is a plan between HHS and USDA to review the research and that "it's underway."
The Beer Institute's advocacy with HHS in 2023 will encourage the agency to implement a rigorous, objective, and transparent review of scientific evidence before considering changing the existing moderate drinking guidelines. Advice on alcohol consumption must be trusted, believable and reasonable. A completely closed-door review by federal career scientists and experts would be insufficient. The beer industry wants a thorough and transparent review of the scientific evidence base for alcohol consumption.
Beer Institute position
As the Dietary Guidelines Scientific Advisory Committee is in the process of gathering testimony and scientific research to update the 2020 U.S. Dietary Guidelines, the Beer Institute supports the following core principles for the 2020 update to the U.S. Dietary Guidelines.
Consume beverages with alcohol in moderation.
We support the continuation of the guidelines for moderate consumption in the 2015 U.S. Dietary Guidelines for Americans: "If alcohol is consumed, it should be in moderation – up to one (1) alcohol drink- equivalent per day for women, and up to two (2) per day for men."
We support the continuation of the definition of a drink-equivalent in the 2015 U.S. Dietary Guidelines for Americans: "one alcohol drink-equivalent contains 14 g (0.6 fl oz) of pure alcohol. The following are reference beverages that are one alcohol drink-equivalent: 12 fluid ounces of regular beer (5% alcohol), five fluid ounces of wine (12% alcohol), or 1.5 fluid ounces of 80 proof distilled spirits (40% alcohol)."
Understand and keep track of how much alcohol you are consuming.
The 2020 U.S Dietary Guidelines for Americans should provide consumers and their healthcare providers with practical and pragmatic information so they can make informed decisions about the alcohol beverages they consume, including the differences between the types, sizes and alcohol content of alcohol beverages in the market.
Don't consume alcohol beverages on an empty stomach.
Food slows the absorption rate of alcohol beverages. If you choose to consume alcohol beverages, eat food before or while drinking. Also, stay hydrated (with water or other non-alcohol beverages) when consuming alcohol beverages.
Discuss any concerns about alcohol beverage consumption with your healthcare provider.
Some people should not consume alcohol beverages at all. For example, people who are under 21 years old, women who are pregnant, or people who have a medical or family history of concern. Any person who has concerns about consuming alcohol should consult with their healthcare provider.
Click here to read the Beer Institute's press release issued on the release of the 2015-2020 U.S. Dietary Guidelines for Americans.
Click here or on the image below to download an info-graphic on alcohol consumption adapted from the 2015-2020 U.S. Dietary Guidelines.