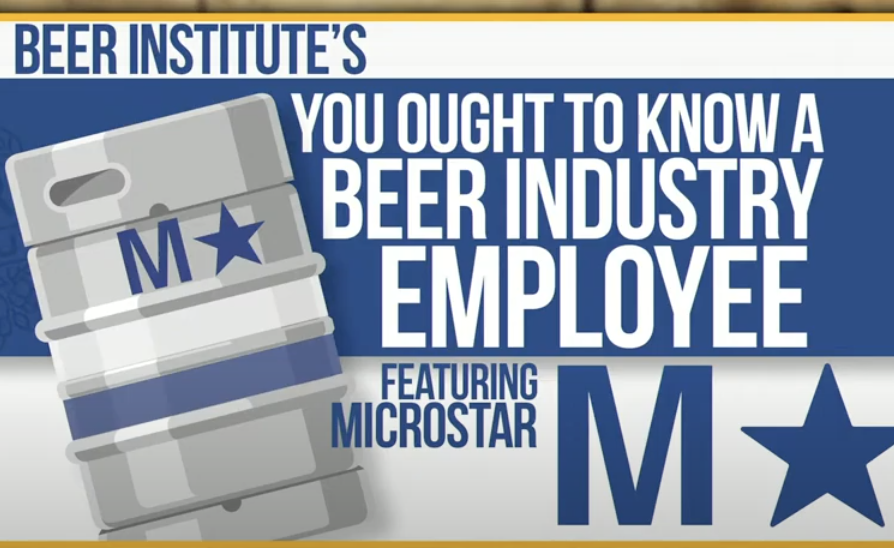 Join us as we take you behind the scenes of our nation's beer industry, introducing you to both large and small brewers as well as beer importers and industry suppliers. They will give you a glimpse of how they brew and bring some of your favorite brands to market, assist our nation during times of need, and provide a wide variety of well-paying jobs.
Heavy Seas Beer 9/6/2020
Hear from Christopher Leonard, Brewmaster at Heavy Seas Beer in Baltimore, will walk you through how the Heavy Seas team takes a beer from initial concept to thousands of consumers across the nation to enjoy. He will go in depth detailing the beer development, brewing, and packaging process. He will also discuss the steps Heavy Seas implemented to keep its employees safe while continuing the brewery's operations during the pandemic. Chris will be available to answer questions you may have about being a brewmaster, Heavy Seas Beer, and the beer industry.
HEINEKEN USA – 9/30/2020
Hear from Zahin "Z" Qayoumi, Senior Zone Director at HEINEKEN USA. During the webinar, Z will explain how he directs HEINEKEN USA's more than $100 million sales portfolio for Southern California, including providing oversight and strategic direction of distributor management, retail execution, and team development.
Constellation Brands-10/13/2020
Hear from Julia Foxworthy, Director of Innovation at Constellation Brands, will explain how she leads product and packaging innovation for some of the country's fastest growing and most popular consumer beer brands including Corona, Corona Hard Seltzer, Modelo, and Pacifico.
Anheuser-Busch–10/22/2020
Hear from Adam Warrington, Vice President, Better World at Anheuser-Busch. Adam explains the three pillars of Anheuser-Busch's signature Better World platform (Environmental Sustainability, Responsible Drinking, and Emergency Drinking Water Program) that allows America's largest brewer to make a positive impact beyond brewing.
Molson Coors – 12/2/2020
Hear from Kim Marotta, Global Senior Director of Sustainability and Enterprise Risk Management at Molson Coors. During the webinar, Kim explains how she is responsible for developing and implementing strategic initiatives that promote sustainability, protect Molson Coors' reputation, deliver cost savings, manage long-term risk and fuel financial growth.
MicroStar Logistics – 4/8/2021
Hear from Matthew Trim, Operations Director at MicroStar Logistics, one of the nation's leading keg solutions providers. During the webinar, Matthew not only explains how he oversees keg solutions for MicroStar, but also how he was responsible for developing and implementing a comprehensive COVID-19 plan for safety, staffing and growth amidst the pandemic.
O-I Glass Inc – 4/28/2021
Hear from Austin Stein, Plant Manager at O-I Glass' Danville, Virginia plant. During the webinar, Austin discusses how he runs a facility with nearly 150 employees that produces more than 1,000 beer bottles per minute. He also discusses initiatives O-I has undertaken to improve sustainability, innovate new glass packaging and ensure the beer you consume always comes in a high-quality bottle.