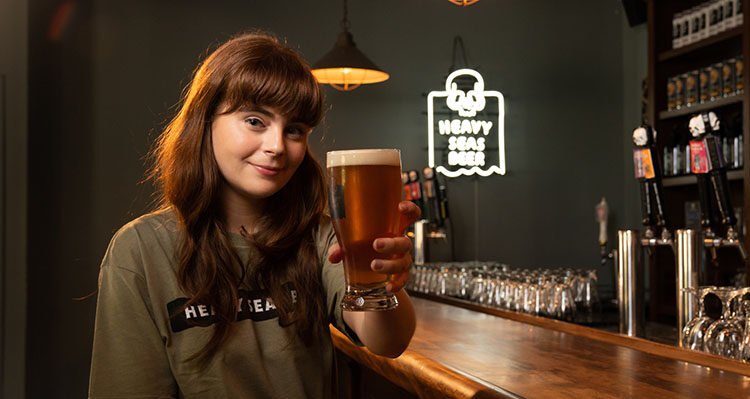 Background:
After graduating with a BS in both Mass Communications and English, Amanda bartended in the Heavy Seas Tap Room and worked her way into the marketing department. She now assists in brand strategy development and innovation, taproom events, and charitable initiatives.
Interesting fact/skills:
When she's not enjoying a beer (or while she is), Amanda loves to read and write. She also runs her own skincare and beauty Youtube channel.