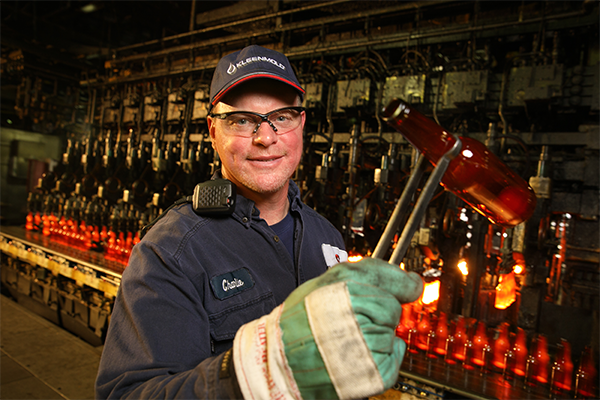 What does a feederman do?
As a feederman, Charlie monitors and oversees the operation of the forming machine and forehearth operation. He maintains the production of 645 bottles per minute. While performing maintenance on the machine, a feederman has to be able to physically withstand the heat, as each bottle is about 1,000 degrees Fahrenheit once formed.
Did you know…?
Manufacturers benefit from recycling in several ways. Recycled glass reduces emissions and consumption of raw materials, extends the life of plant equipment, such as furnaces, and saves energy.