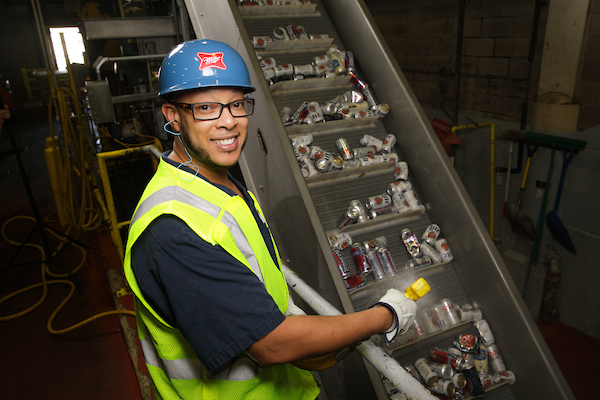 What does a packaging operator do?
As packaging operator, Demear's duties range from assisting with bottle and can line production to product packaging. He also operates packaging equipment and performs regular quality checks.
Did you know…?
Demear's focus is on productivity, quality and safety. He is first in line to flag issues with machines that may not be running correctly or efficiently.