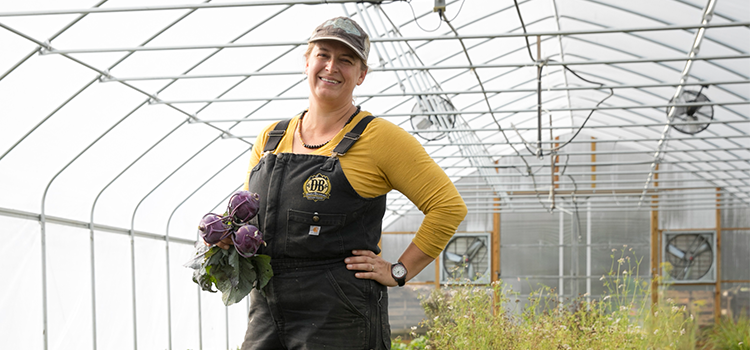 What does an agro-tourism manager do?
As an agro-tourism manager, Jessica manages 90 acres of fields, woods and landscaped areas and grows vegetables, herbs, fruits and flowers for the brewery and restaurant in 7200 square feet of greenhouse space and 8000 square feet of outdoor gardens.
Did you know…? 
In 2017, Devils Backbone harvested over 2,000 pounds of organically grown produce, which appeared on plates in the restaurant weekly and was featured in several special menus and beer dinners. Jessica also oversaw the growth of over 45 different types of plants and more than 50 species of native plants across the breweries landscape.