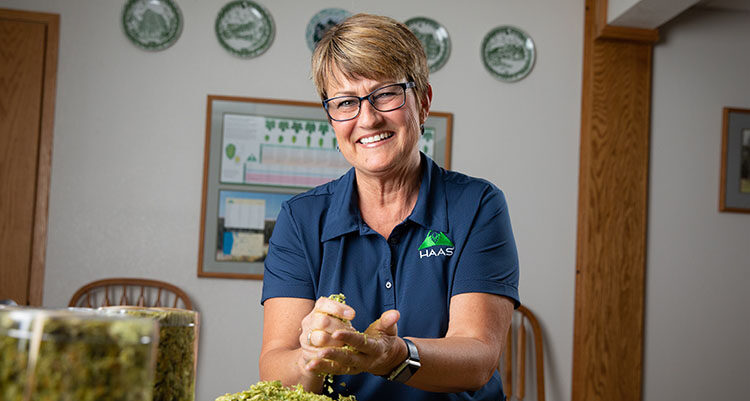 What does a allocation/inventory manager do?
Lori manages hop inventory, performs physical evaluation of hops, and manages hop selections. One of Lori's duties is to perform physical evaluation of hops, i.e. rub & sniff. She evaluates about 800-1000 lots of hops per season.
Did you know…?
Lori was born and raised in the Yakima Valley and attended Yakima Business College. She been with Haas for 40 years and it is estimated she's evaluated lots representing over 1 billion pounds of hops. Lori is also a poker player. A few years back, she won an online tournament and got to send in an audition video for the TV show PokerStars Million Dollar Challenge. She didn't get on the show, but does have a cool audition video on YouTube.