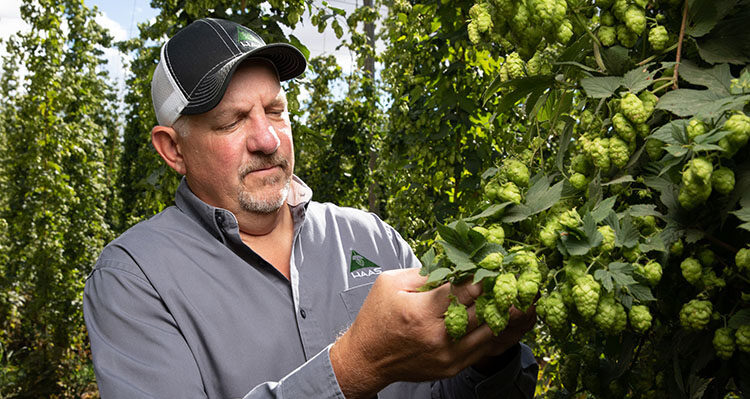 What does a farm manager do?
Mark oversees all farm operations to produce the highest yielding and most cost efficient hop crop. He has been growing and managing hop production for John I. Haas Inc. for 27 years.
Did you know…?
No year is ever the same. Mark has dried hops at harvest for many years and still dries hops at harvest, along with managing the farm.