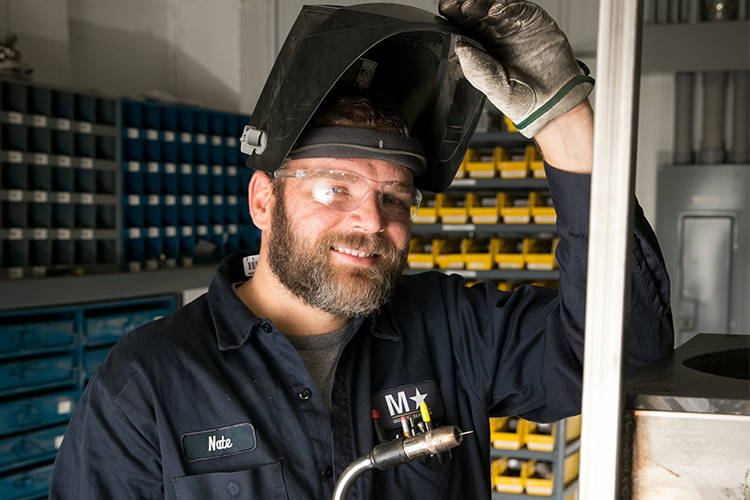 What does a maintenance mechanic do?
As a maintenance mechanic, Nate ensures that all of MicroStar's technology is ready for market and that customers get the exact piece of equipment to best suit their needs.
Did you know…?
Nate started at MicroStar as a temp but was determined to make it onto the maintenance team. He has been with MicroStar for nine years and created a new piece of machinery that is now used in all of their lines.