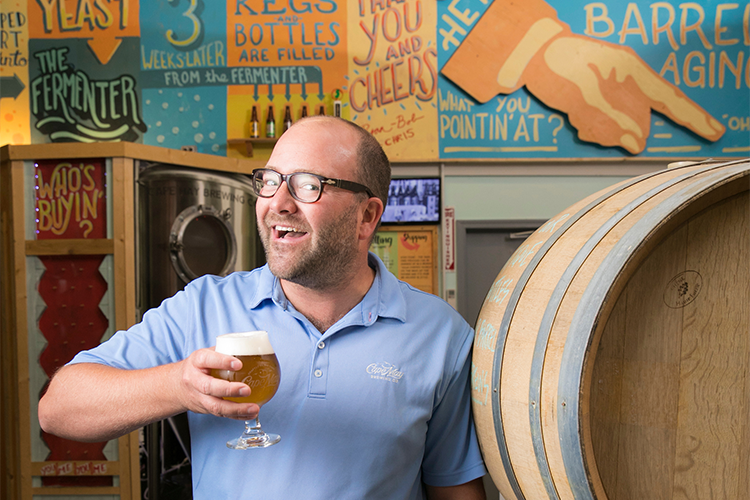 What does the co-founder and president do?
As president and co-founder of Cape May Brewing Company, the Jersey Shore's first production brewery, Ryan is deeply involved in every aspect of Cape May's production. Ryan also serves as the face of the company, of course sharing the spotlight with his co-founders and partners.
Ryan is also the president of the board of The New Jersey Brewers Association, a member of the Brewers Association Government Affairs Committee, a member of the New Jersey Alcohol Beverage Control Advisory Committee, a board member for the Cape May County Chamber of Commerce, and a TED(x) talk alum.
Did you know…?
Ryan holds a bachelor's degree from Villanova University and a master's degree from New York University. He has lived and worked in Spain, California, and New York City, and has traveled to over 40 countries, tasting craft beer wherever he goes. When he's not working or exploring, Ryan enjoys flying small planes, cycling, or lusting over 13th century Armenian rugs.