Despite Headwinds, U.S. Beer Industry Booming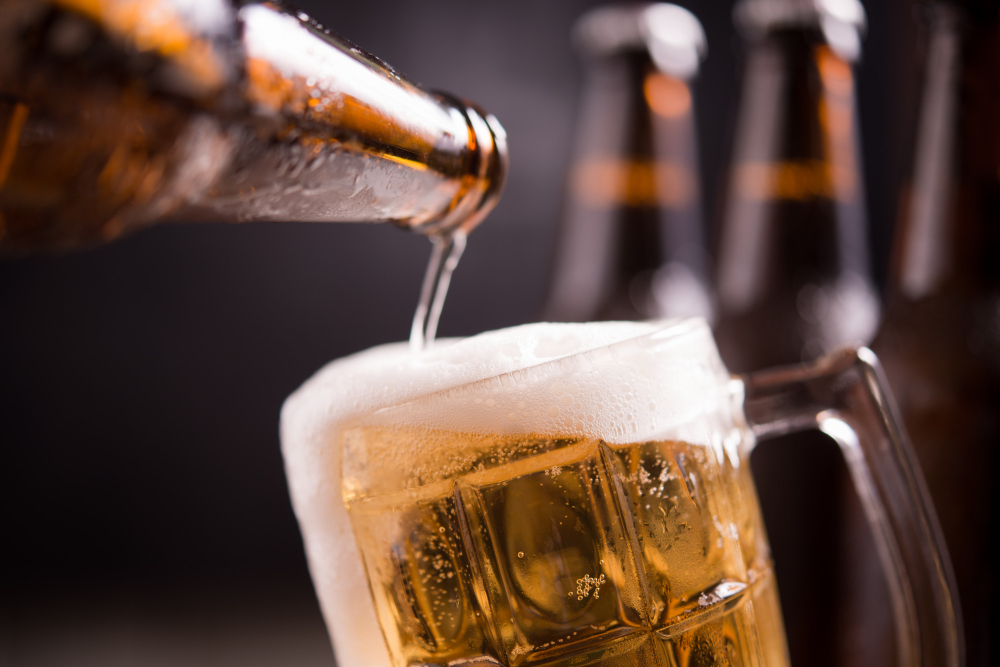 Brian Crawford
President and CEO, Beer Institute
This article originally appeared on RealClearPolitics on July 1, 2023.
Think of your favorite beer. What comes to mind? Maybe it's an IPA at your friend's cookout, or a crisp and refreshing light lager at a baseball game, or a summer shandy at the beach. No matter what brew you like to drink, millions of Americans worked to ensure that the beer in your hand is as fresh and tasty as ever.
With Memorial Day behind us, America and our vibrant beer industry are now firmly in the summer selling season, which falls between Memorial Day and Labor Day. Beer sold during this season accounts for 40% of total annual volume in the U.S. This year, we're happy to report that the beer industry and the millions of Americans it employs are thriving. We can attribute this success to millions of hard-working people who work in an industry they love. But it's also because beer is a vital piece of the American cultural experience. With more ways to enjoy beer than ever, like new low- and no-alcohol versions of your favorite beer, the future of our industry is bright.
The Beer Institute recently released our Beer Serves America report detailing the wide-ranging impact the American brewing industry has on our economy. After three years of severe economic uncertainty, we're proud that our dynamic beer industry is doing better than ever.
According to the report, beer contributes more than $409 billion annually to the U.S. economy. That's roughly 1.6% of GDP – more than any other alcohol beverage. Beer is as crucial to American economic prosperity as it is to its culture.
Beer supports nearly 2.4 million American jobs – more than any other alcohol category. Those jobs range up and down the three-tier system, including 92,000 brewer and beer importer jobs, 137,000 distribution jobs, and nearly 980,000 retail jobs. According to the U.S. Tax and Trade Bureau, there are more than 6,600 breweries in the U.S. and at least one in every congressional district, from the Great Lakes to the Gulf of Mexico.
While things are looking up for the maker of your favorite beer these days, we're not entirely out of the woods just yet. Our industry still faces a few headwinds that the Beer Institute and our members are addressing.
Recently, we've seen an effort by the liquor industry to blur the lines between beer and liquor in an attempt to lower tax rates on canned cocktails. A vodka martini and a beer aren't the same, but the liquor industry wants you to forget that. Liquor products have an average alcohol content of more than 36%, while beer is less than 5%.
On top of that, the liquor industry is using these products as a gateway to stronger alcohol brands, with liquor company CEOs openly admitting they're "a great way to recruit people into the franchise" and a "consumer recruitment vehicle." Bear in mind that they're saying this while trying to convince lawmakers across the country that there's no difference between a canned cocktail and a beer.
Just this year, the liquor industry has proposed legislation to lower tax rates on canned cocktails in more than a dozen states. But state lawmakers and millions of Americans know that beer and liquor are different products and should be treated differently, and these proposals have been rejected handily in most of these states. Further, studies have shown that in the few states that lowered excise tax rates on canned cocktails, consumers saw price increases.
Simultaneously, beer manufacturers and other industries are still chafing under the Section 232 tariffs on aluminum. Since their enactment five years ago, aluminum tariffs have cost the American beverage industry nearly $1.9 billion. This remains a painful policy for brewers and every sector in America that depends on aluminum.
The tariffs' costs are exacerbated by an obscure pricing system known as the Midwest Premium, allowing aluminum producers to charge tariffed prices on non-tariffed metal, including recycled content from within the United States. More than 74% of all beer produced in the U.S. is packaged in aluminum. Brewers and every industry dependent on aluminum have had enough of these tariffs. We continue to call on the Biden administration to lift these tariffs and help countless industries, including beer.
Despite all this, the beer industry and the millions of people it employs have bounced back from severe economic turmoil. We have no illusions about the challenges facing us on the road ahead, but this industry and its employees are resilient, and this year's report is proof positive.
The state of our $409 billion industry is strong, and that's because of both our product and the people who make it. Next time you crack open a can of your favorite beer, you can enjoy it knowing you're supporting millions of local jobs across our country.
Brian Crawford is president and CEO of the Beer Institute.