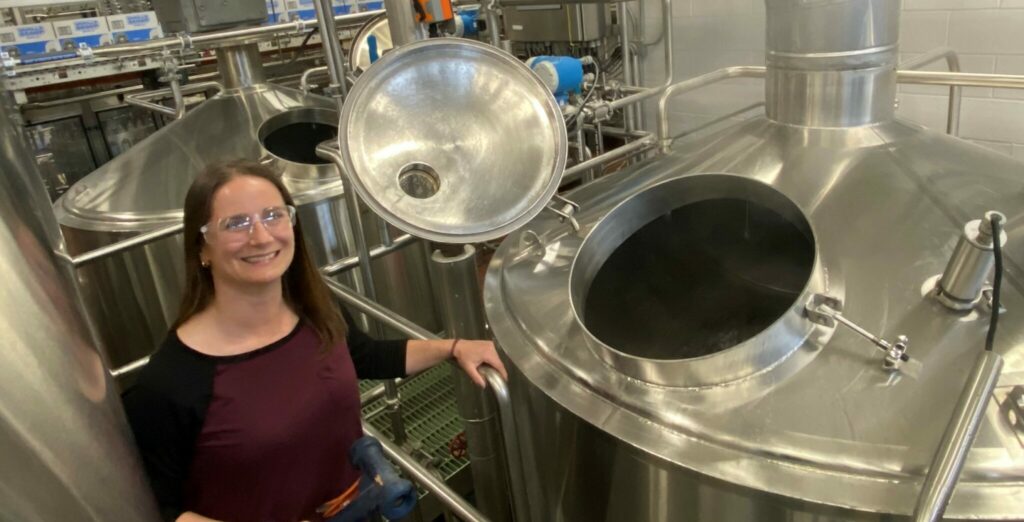 Engineering Project Manager — Artisanal Brewing Ventures
Parkesburg, PA
3 years in the beer industry
I joined the beer industry because it provides the perfect opportunity to work on challenging technical projects with talented people who have fun and enjoy their jobs. Folks are always happy to share knowledge of their specific piece of the production process. And the cozy scent of roasted malt wafting from the brewhouse first thing in the morning is much more enjoyable than other industries I've worked in!
Always curious about how things work and passionate about how to create something better, I love my role as Engineering Project Manager because I get to design and install improvements in all areas of beer production: brewhouse, cellar, packaging, utilities, and any other area where we're looking to optimize our breweries. From system design to equipment purchase to construction management, every day is different. My favorite part of the job is finally installing equipment that I designed with my team. A safe and successful tank lift with a big crane is always exciting! My second favorite part is being proud to share and enjoy my brewery's creations with my friends and family.