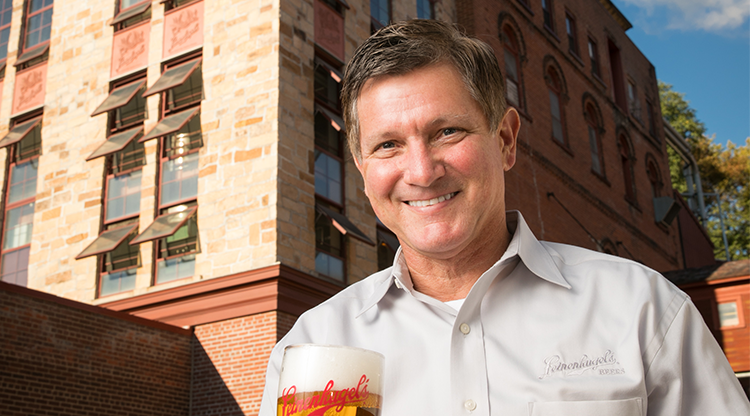 What does the president and chief beer merchant do?
As president and chief beer merchant, Dick is part of the fifth generation of Leinenkugels to continue building on the family's tradition of working in the brewery. He is involved in every aspect at Leinenkugel, ensuring that the highest quality of beer reaches your table.
Did you know…?
Dick was deployed twice on naval amphibious ships as part of a Marine Amphibious Unit (MAU), leading 39 Marines as a supply officer and holding a 30-day inventory supply for a Marines battalion. He has been married to his wife Jean for 33 years.