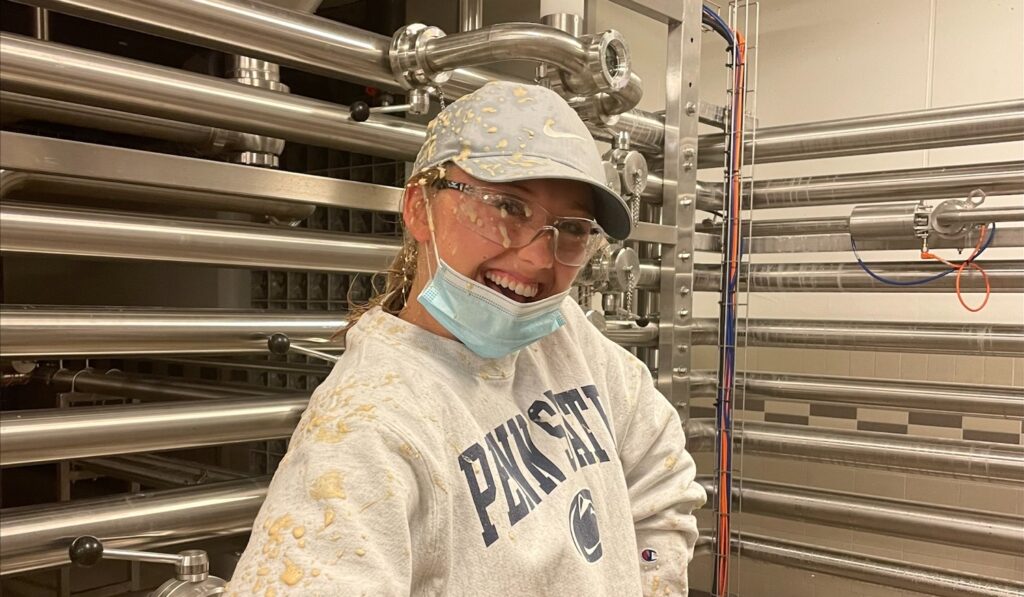 Production Planning Manager — Victory Brewing Company/Sixpoint Brewery
Parkesburg, PA
4 years in the industry
Something that I will never take for granted is the ripple effects that can come out of brewery planning. I'm very fortunate to have such a strong and knowledgeable team behind me because every decision we make goes on to impact the business in a very big way. Although I've been in this role for a year now, I got my start in packaging which eventually evolved into joining the Brewing Department here at Victory. The experiences that came out of these prior roles have been integral to my current responsibilities. My goal is to always be working towards more efficient use of our team's time and resources, having seen the obstacles they face first-hand.
Please enjoy this picture documenting one of those obstacles when I overfilled a brink and got a nice yeast shower! This is why we wear safety glasses.