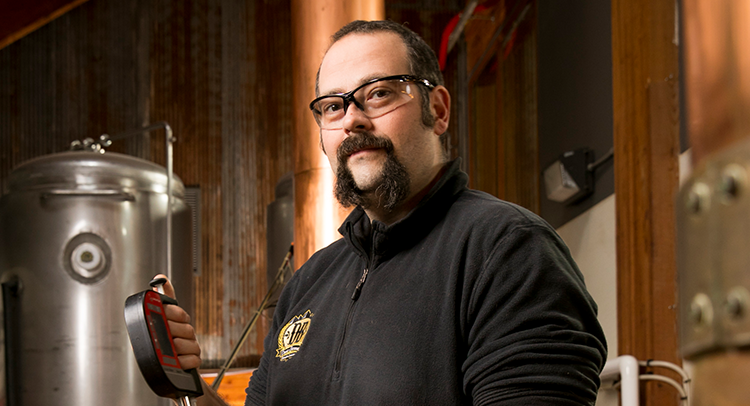 What does a brewer do?
As a brewer and head cellarman at Basecamp Brewpub and Meadows, Erik develops new recipes, brews and cellars beer and – the most important part – acts as a yeast janitor.
Did you know…?
At Basecamp Devils Backbone brew on a Ziemann Miyake 10 Hectoliter system that was previously installed in a shopping center in Tokyo. This system, paired with natural well water and a great brew team, makes for award winning lagers.