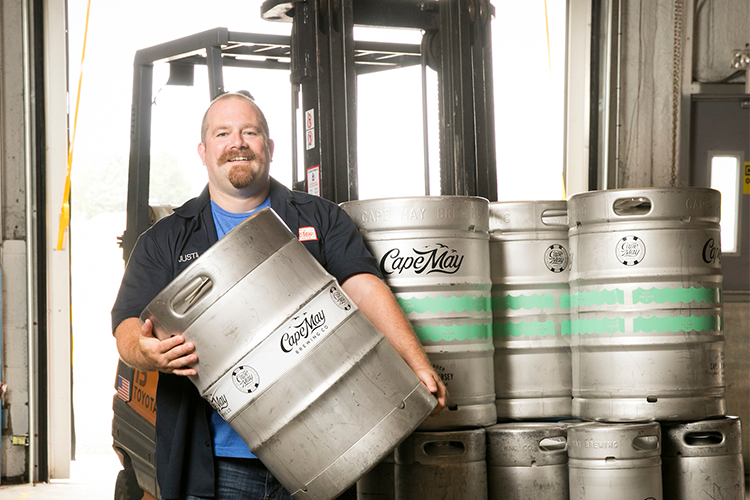 What does a Distribution Manager do?
As distribution manager, Justin oversees 9 vehicles in Cape May's fleet, manages all inventory and ensures that all beer is delivered on time. Justin also processes the day-to-day sales orders and works directly with the Director of Sales to analyze numbers, identify trends and more generally improve the company's efficiency and performance.
Did you know…?
Justin's favorite Cape May Brewing Company beer is Hitching Post and he has an award-winning mustache.