Marissa Hansen & Lindsey Quinnell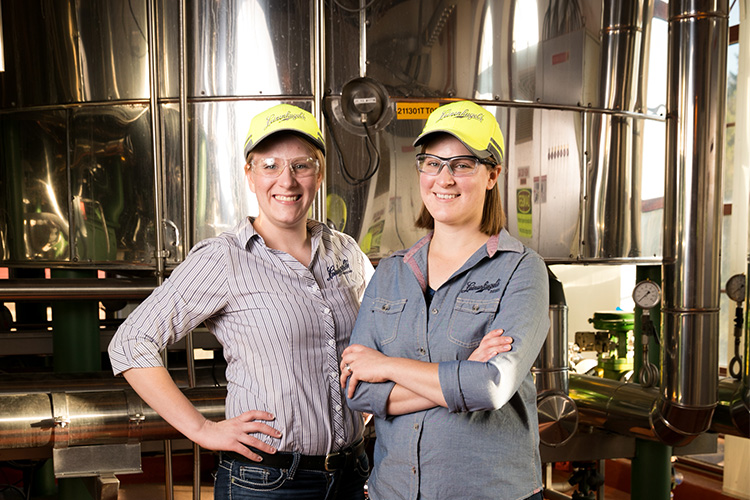 What do safety environmental and project specialists do?
As analytical and microbiological specialists, Marissa and Lindsey are responsible for malt handling, the propagation and pitching of yeast, and the sanitation of fermenters, brinks and storage tanks.
Did you know…?
Marissa is a graduate of University of Wisconsin Eau Claire and is a native of Green Bay. Lindsey is a master gardener.