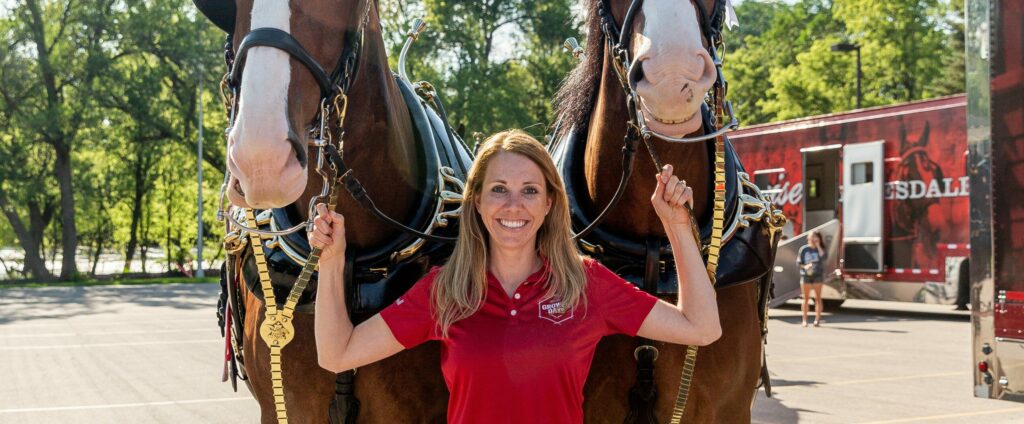 U.S. Director of Agronomy — Anheuser-Busch
13 years in the industry
Bio:
Nikki began her career with A-B as a Field Representative in barley working with A-B's extensive network of grower partners. Following her work as a field manager, she managed a barley receiving elevator in Sutton, ND, and then worked as the Midwest Regional Agronomy Manager covering North Dakota, South Dakota, Minnesota, Eastern Montana. As Director of Agronomy, Nikki leads a team of 15 agronomists who directly source barley, rice, and hops from more than 700 growers in the U.S. and help A-B's grower partners deliver the high-quality ingredients that make up the great tasting portfolio of Anheuser-Busch beers. She lives on a farm in northeast North Dakota with her husband and sons where they raise small grains and row crops. She has a B.S. in Crop and Weed Science and Plant Protection from North Dakota State University.
Personal story:
"One of my favorite parts of leading the Anheuser-Busch Agronomy Team is visiting our growers' farms and fields. The smell of a freshly harvested barley field is something I hope everyone who loves beer gets to experience one day. Getting to be a part of our growers' operations and walking their fields with them is such a rewarding experience. There is nothing quite like drinking a cold beer with a farmer in their field after a long day of harvesting and enjoying the smells and success of the day."