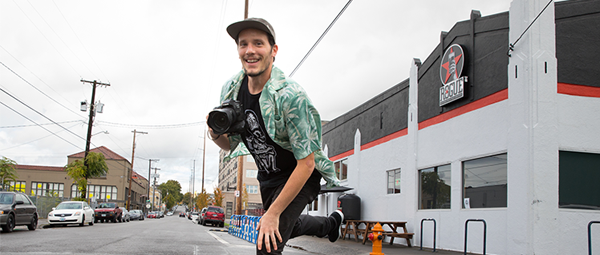 What does a roguetographer do?
Noah started at Rogue as a 'marketing assassin,' but his passion for video and photography was so blatant that he naturally moved into Rogue's official documentarian.
Did you know…?
Noah grew up in New Jersey, but moved to Oregon three years ago to work at Rogue. He has been skateboarding for over 17 years and also loves beer, pizza, his girlfriend and their cat Pinho. He is proud of being able to shoot photos and videos on Rogue Farms and having the ability to document how beer is made from ground to glass.