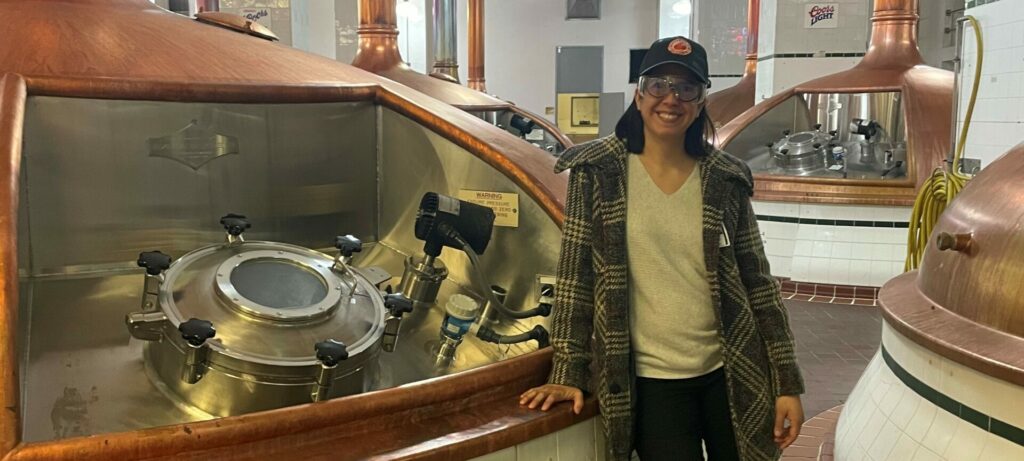 Director of Operations — Beer Institute
Washington, D.C.
Dicen que el tiempo vuela cuando te la estas pasando bien, y asi es cuando trabajas para la industria cervecera. Llevo diez años en el Beer Institute y recuerdo mi primer dia en esta organizacion como si fuera ayer. Siempre me gusto mucho la cerveza, pero al conocer mas de ella, como su proceso y todo lo que tiene que pasar para llegar a tu vaso, se volvio mi bebida favorita y la mas apreciada. Quiero agradecer a la industria cervercera por darme unica oportunidad de ser parte de esta gran industria! Salud!!
They say time flies when you are having fun, and it is true when you work for beer! It's been ten years since I joined the Beer Institute, and I remember my first day as it was yesterday. I have always enjoyed beer, but when I learned more about it, like its brewing process and all the many steps beer has to go through to arrive at your glass, it became my favorite and most appreciated beverage of choice. I want to thank the beer industry for giving me the unique opportunity to be part of this great industry. Cheers!!