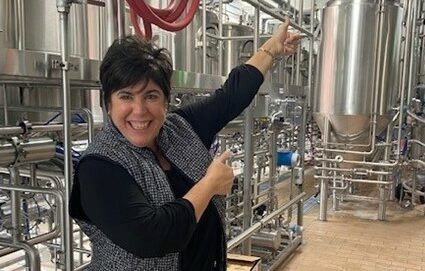 Senior Director, Marketing Commercialization — HEINEKEN USA
White Plains, NY
25 years in the industry
When I started my career at Heineken USA, I had no idea the fantastic journey ahead of me. I did not pursue a straightforward path; rather, I chose (or it chose me!) a more winding road that afforded me some of the most amazing experiences—starting with my first role as the Customer Service Manager in our Operations Department. I was fortunate to take a few global supply chain assignments that brought me to Canada, Mexico, and the Netherlands.  When I returned to the US, I wanted to move into the commercial side of the business, and HUSA supported that ambition. For the last 15 years, I have worked in various Marketing roles such as Merchandising, Packaging, Innovation, and POS Operations. I just recently took on the management of our in-house creative studio.
I didn't know when I started that first day 25 years ago how my career would evolve, or where it would take me. I was lucky to have had managers and mentors who believed in me and pushed me to take a leap of faith… and I'm so glad I did!