Beer Institute Honors Jim Ryan with Jeff Becker Beer Industry Service Award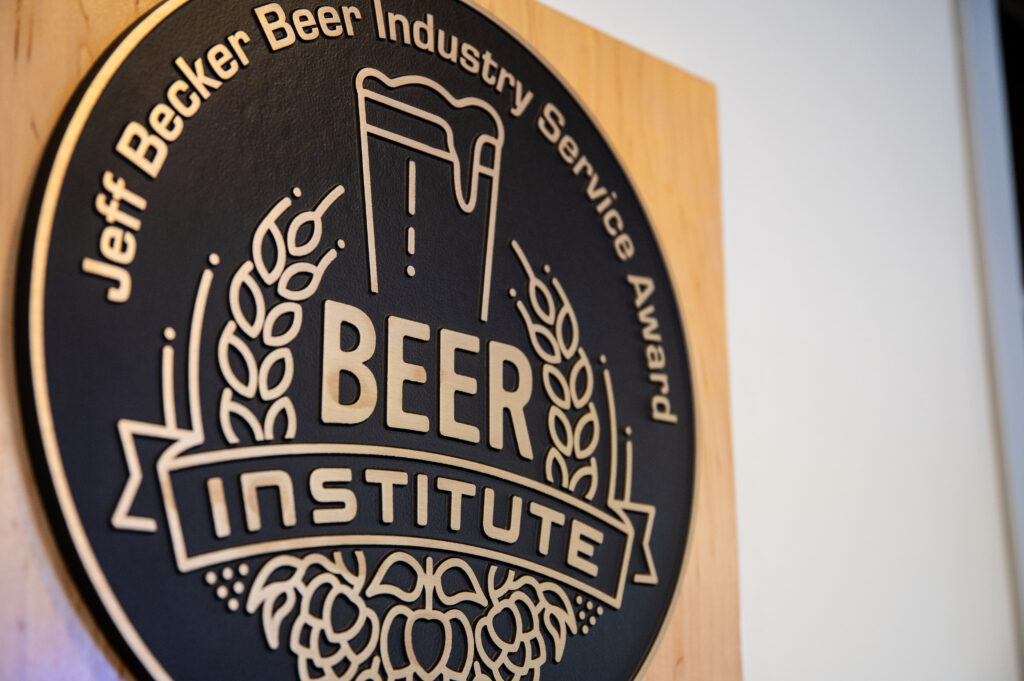 DENVER – Today, the Beer Institute awarded Jim Ryan the 2023 Jeff Becker Beer Industry Service Award for his leadership and dedication to the U.S. beer industry. The award was presented at the Beer Institute's Annual Membership Meeting in Denver.
Jim Ryan has been a pillar of the beer industry for more than four decades and epitomizes the spirit of beer," said Brian Crawford, president and CEO of the Beer Institute. "As he retires to find his beach, Jim leaves an indelible mark on beer, and we will all miss his trademark congeniality, optimism, and enthusiasm for our industry. Further, throughout his career, Jim has used his position to advance not only beer but also charitable causes we all care about, like the V Foundation for Cancer Research. We are all better because of Jim Ryan, and we wish him all the best in retirement.
Jim Ryan is a beer industry veteran, beginning his career in 1977 after graduating from the University of Wisconsin-Platteville. He held several senior-level field sales management positions with Anheuser-Busch, Pabst Brewing Company, and the G. Heileman Brewing Company before joining Barton Beers (the predecessor to Crown Imports and Constellation Brands Beer Division) in 1988. He eventually served as senior vice president of corporate affairs at Constellation and was a member of the Beer Institute's Management Committee before his retirement earlier this year. In addition to his work at Constellation, Jim also previously served as President of the Stevens Point Brewery, CEO of the Company's Chinese beverage business, the Monarch Import Company (both companies were subsidiaries of Constellation), and co-chair of the Strategy Committee.
###