Beer Institute Names Annie Starke as Senior Director of Federal Affairs, Jeff Guittard as Senior Manager of Communications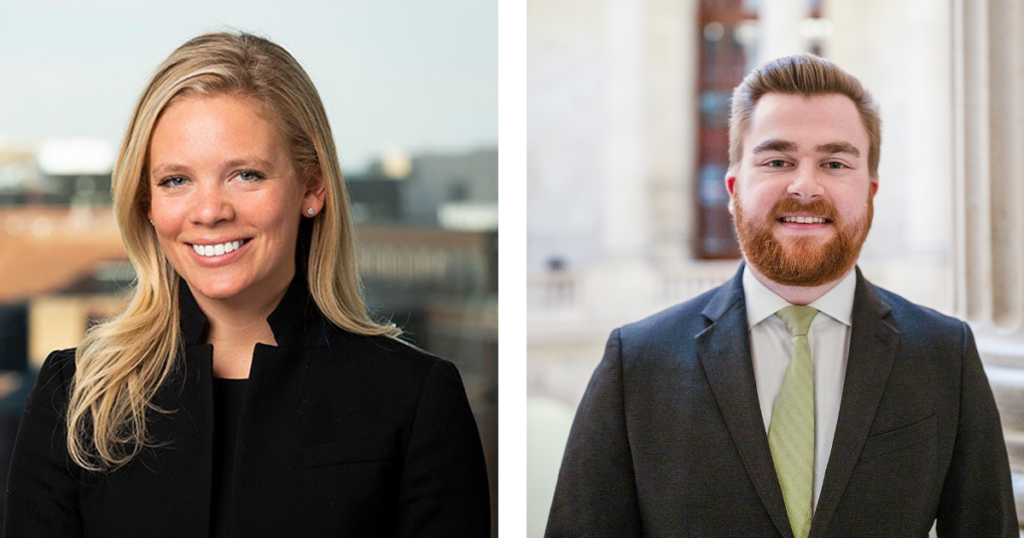 WASHINGTON — The Beer Institute — one of the nation's oldest trade associations representing brewers, beer importers, and beer industry suppliers — announced it named Annie Starke as senior director of federal affairs and Jeff Guittard as senior manager of communications.
Annie Starke joins the Beer Institute from Brownstein Hyatt Farber Schreck, where she worked extensively on federal tax policy. Annie is a former congressional staffer for the House Ways and Means Committee and spent two years working at the National Beer Wholesalers Association. A native Washingtonian, Annie is a graduate of Catholic University (JD) and the University of Vermont (BS). She is barred to practice law in the District of Columbia.
Jeff Guittard most recently served as deputy press secretary for Senator John Cornyn (R-Texas). In addition to his work in the Senate, Jeff also has experience working in the U.S. House of Representatives and on political campaigns. A proud Texan, Jeff hails from Dallas and received his bachelor's degree from Texas A&M University.
"I am so excited to start with the Beer Institute as it celebrates 160 years of beer advocacy in our nation's capital. I look forward to promoting a creative and competitive industry that represents more than 6,400 brewers and supports over two million American jobs," said Starke.
"Beer is a deeply ingrained part of the American experience and has brought joy to Americans of all stripes since the founding of our nation," said Guittard. "I'm excited to hop onto the team at the Beer Institute and be a voice for this flourishing industry and the millions of hardworking people who are a part of it."
"We are excited to expand the Beer Institute team as we tell the story of a thriving beer industry," said Jim McGreevy, president and CEO of the Beer Institute. "Annie and Jeff bring significant policy and communications experience to the Beer Institute and will be instrumental in advancing our mission as we work to highlight and maintain the many ways beer is different, rectify tariff and benchmarking issues with aluminum and talk about the countless occasions where beer is the ideal alcohol beverage."
###