Lange, Saunders and Crawford named The Hill's Top Lobbyists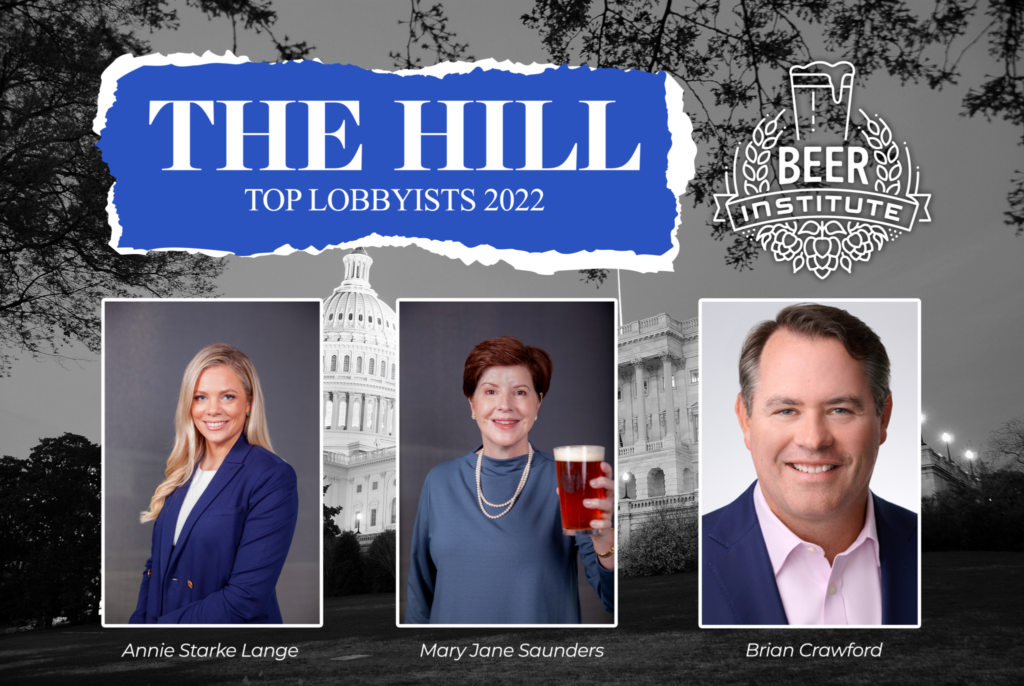 We are excited to announce that Annie Starke Lange, Mary Jane Saunders and Brian Crawford were named among The Hill's Top Lobbyists for 2022!
Annie and Mary Jane were recognized for their tireless work advocating for America's $331 billion beer industry and the more than two million Americans whose jobs rely on a thriving beer economy. They are on the front lines of legislative and regulatory battles on the industry's behalf, from aluminum tariffs to tax differentiation and everything in between. Their knowledge and experience make them invaluable as they meet with legislators and regulators nationwide to ensure our industry's voice is heard on Capitol Hill and in state capitals.
Brian Crawford, who started as our new CEO this week, was also recognized as a Top Lobbyist by The Hill for his work at the American Hotels and Lodging Association, representing hotel brands, owners, management companies, Real Estate Investment Trusts, independent hotels, bed and breakfasts, state hotel associations and industry partners and suppliers. We are excited for him to bring his advocacy skills to the beer industry.