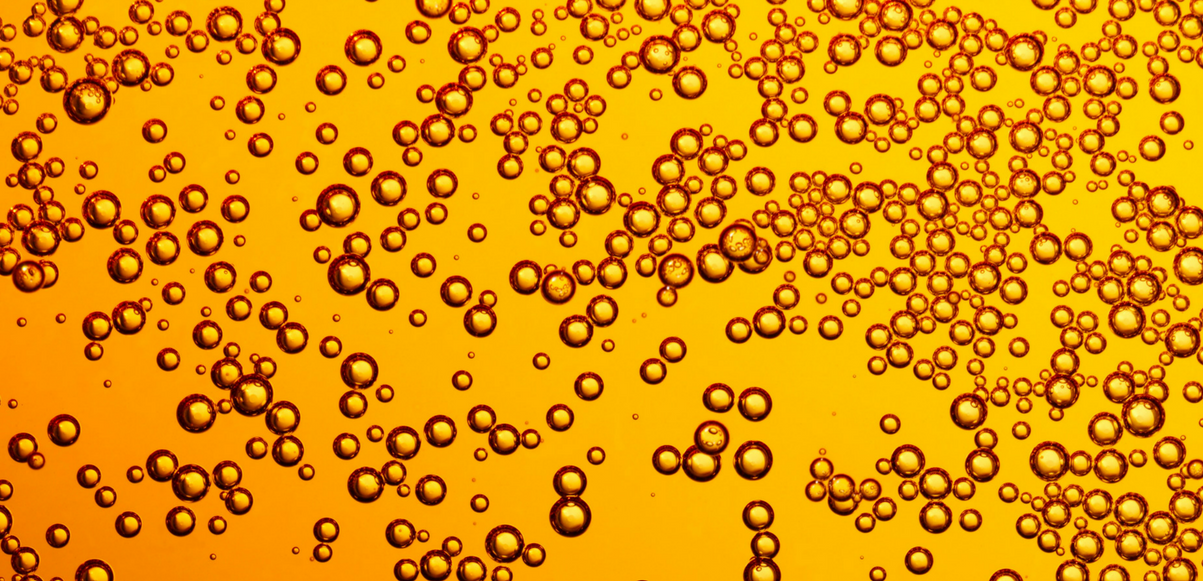 Beet Herbs Goat Cheese Crostini
Navigate:
Beet Herbs Goat Cheese Crostini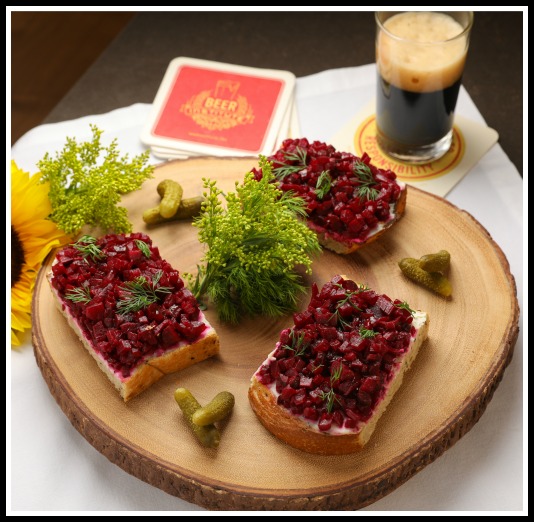 Ingredients
2 lbs. small red beets, cleaned
½ lb. herbs goat cheese
1 loaf sliced Rye bread
2 bay leaves
1 small bunch thyme
1 small bunch dill, finely chopped
1 shallot, peeled, chopped in ¼ inch cubes
2 cloves of garlic, diced
32 ounces water
32 ounces Porter
1 tsp. sea salt
1 Tbsp. balsamic glaze
2 Tbsp. extra-virgin olive oil
½ cup sweet gherkins, diced
Salt and pepper to taste
Preparation
Thoroughly wash beets with warm water to remove any dirt.  In a medium pan over high heat, place beets, water, beer, sea salt, thyme, garlic and shallots cover until it starts to boil.  Reduce heat to low and simmer until tender, 45 minutes to 1 hour.
Remove from heat, drain water and rinse with cold water. Once cooled, cut off root tips & stems and you should be able to rub the skins off easily with a damp towel (so your hands don't turn red).
In a mixing bowl, add diced beets, sweet Gherkins, balsamic glaze, dill, olive oil and salt and pepper to taste, stirring gently. Lay bread slices on a baking sheet and lightly toast, 2-3 minutes on each side.  To assemble, spread herbed goat cheese over toast and top with beets.