Curry Butternut Squash Fritter with Cilantro Aioli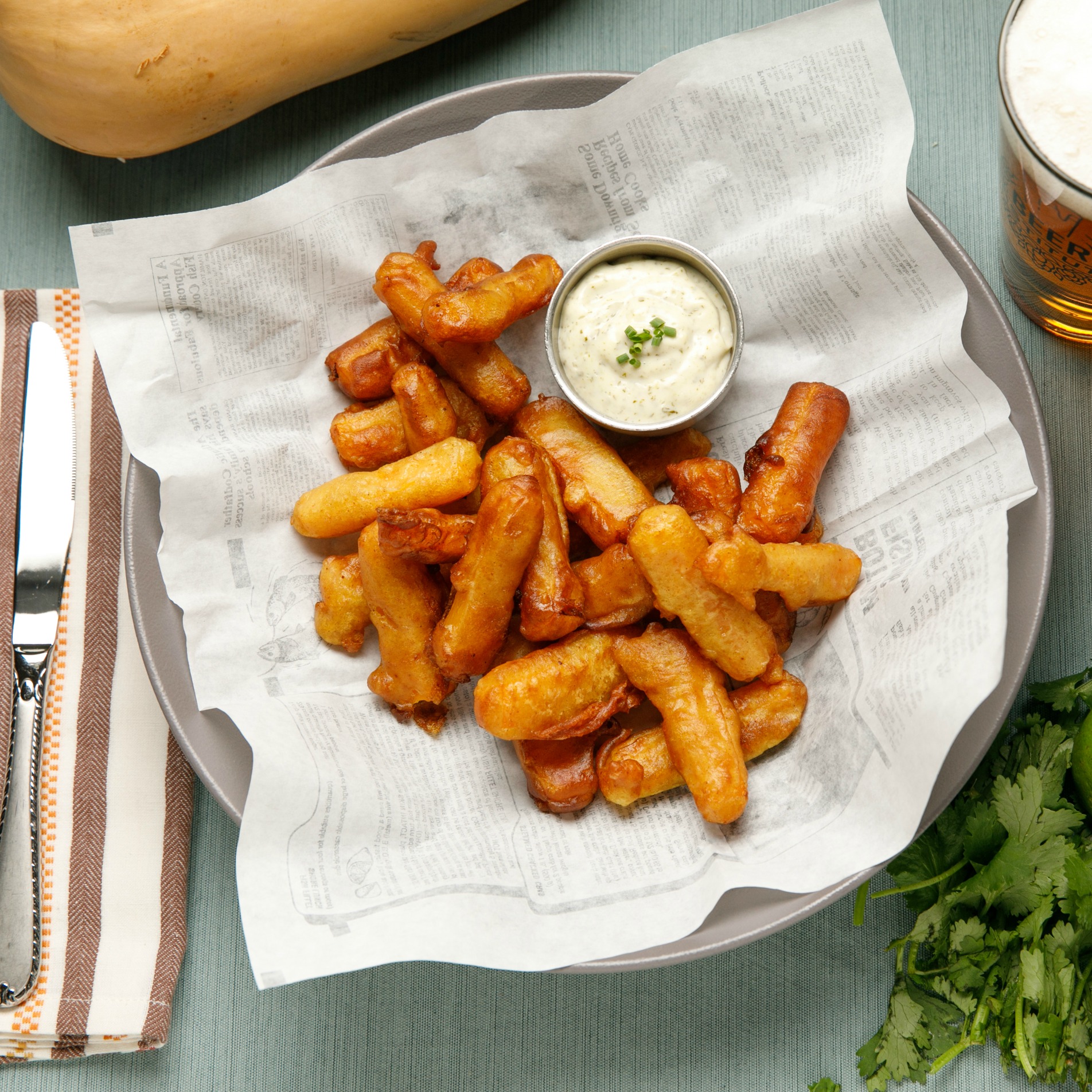 Beer Batter
16 ounces of blonde ale
2 cup all-purpose flour
¼ tsp. baking powder
1 Tbsp. curry powder
1 Tbsp. granulated sugar
Mix all the ingredients together and place in warm area with a damp cloth covering.
Peel and cut the butternut squash in ¼ inch sticks.
Dip the butternut squash into the batter then dip into the deep fryer or a heavy frying pan with canola oil heated to 350 degrees F.  Cook for approximately 6-7 minutes.
Cilantro Aioli
1 cup mayonnaise
1 bunch cilantro
1 Tbsp. lime zest
1 Tbsp. lime juice
Salt and pepper to taste
In a medium size bowl add all ingredients and mix.