Pale Ale Crepes with Lime Zest Whipped Cream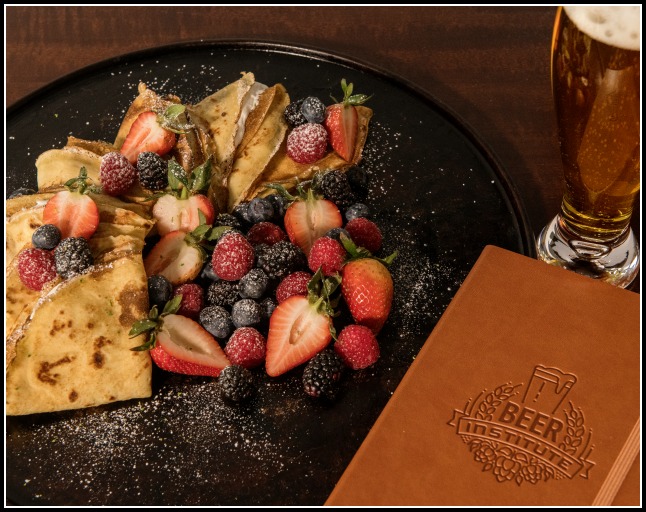 Ingredients
3 eggs, beaten
1 cup Pale Ale
1 cup milk
1½ cups flour
Pinch of salt
4 Tbsp. melted butter
1 cup heavy cream
2 Tbsp. icing sugar
1 lime zest
1 lbs. mix berries
Preparations
Batter:  In a medium bowl, whisk together eggs, milk and beer. Gradually stir in flour, a pinch of salt, and melted butter until combined.
Using non-stick crepe or frying pan over medium heat. Lightly brush pan with butter and pour 1/3 cup of batter into the center of the pan, rotating until the batter covers the bottom of the pan. Cook crepe until golden brown on one side, approximately 1-2 minutes.  Using a spatula to loosen the sides, flip and cook for about 1 minutes.  Transfer to a plate.
Whipped cream:  In a medium mixing bowl, pour in heavy cream and icing sugar, whisk on medium to high speed until stiff peaks form. Add in the zest of one lime.
To assemble, take a crepe and fold in thirds.  Top with whipped cream and serve with mixed berries.