Porter Pulled Short Rib Sandwiches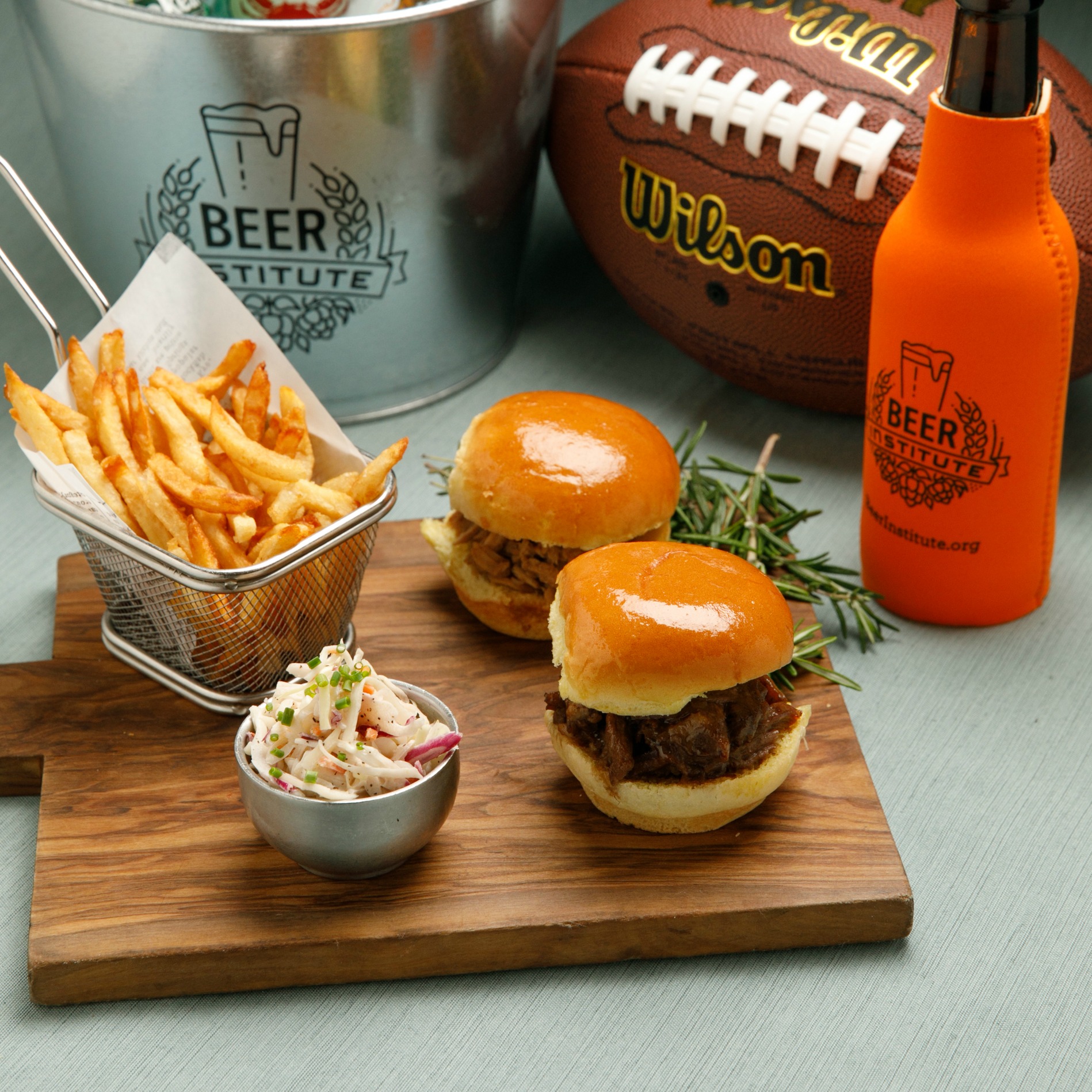 Ingredients
3 lbs. beef short rib
1 carrot, peeled and diced (medium)
1 rib celery, peeled and diced (medium)
1 onion, peeled and diced (medium)
2 shallots, peeled and diced
2 garlic cloves, peeled and finely diced
32 ounces beef stock
32 ounces dark beer (porter)
Salt and pepper to taste
2 bay leaves
Directions
Preheat oven to 320 degrees F.
Using a 5-6 quart Dutch oven, place the beef in pan.
Season top of beef with salt and pepper and add vegetables.
Pour in dark beer and beef stock and cover with lid.
Cook at 320 degrees F for 3 hours.
Remove the beef from the pan and shred with two forks.
Over medium heat, reduce the juices until they become glazed, then add it to the beef.
Serve on toasted buns.