Navigate:
Roasted Butternut Squash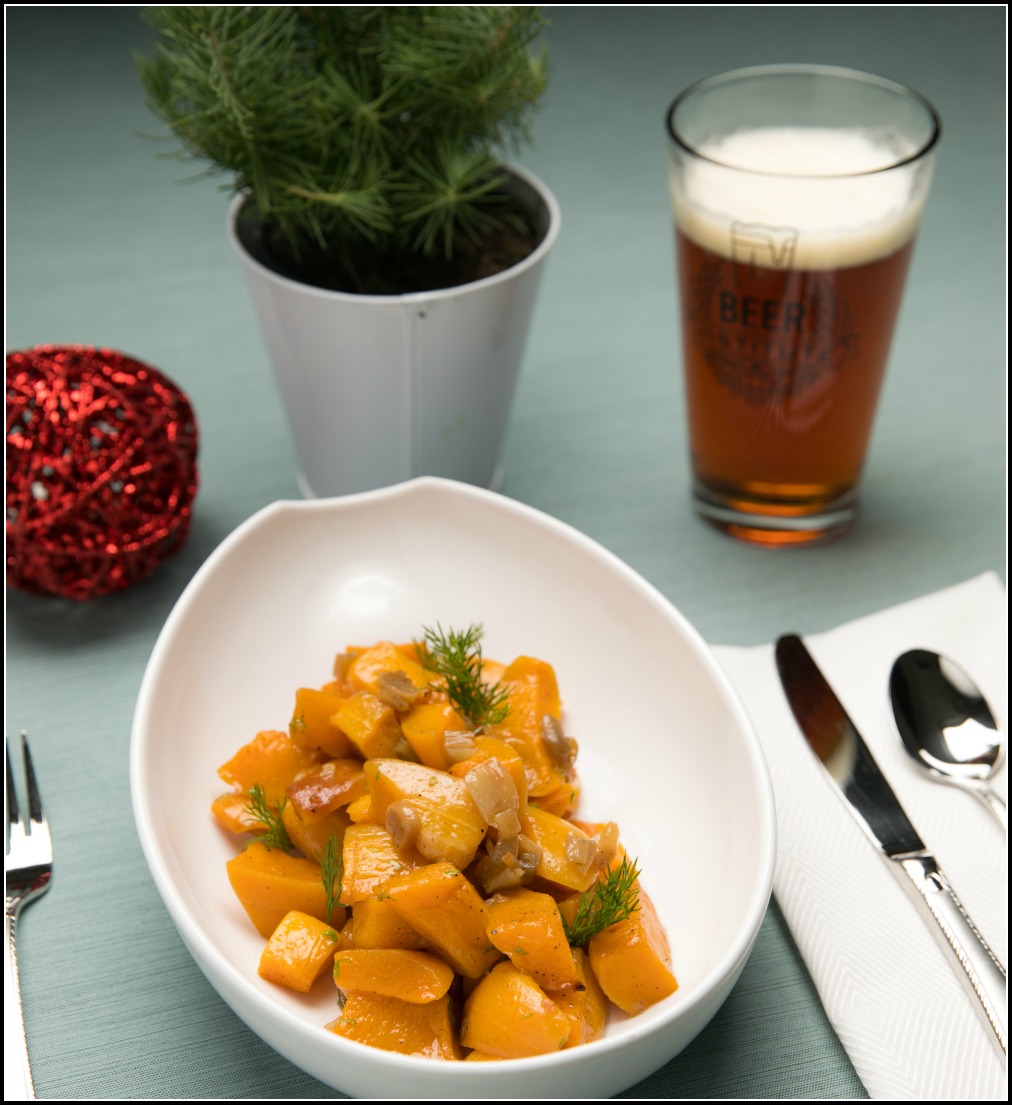 Ingredients
1 butternut squash, peeled and chopped ½ inch cubes
2 garlic cloves, chopped
2 shallots, peeled and chopped ½ inch cubes
Salt and pepper to taste
1 cup pumpkin or autumn ale
¼ cup agave
Salt and pepper
1 Tbsp. extra-virgin olive oil
Preparation
Preheat oven to 400 degrees F.
Toss butternut squash with olive oil, garlic, pumpkin ale and agave in a large bowl. Season with salt and black pepper.
Please squash on a baking sheet. Roast in a pre-heated oven for 25-30 minutes or until tender and lightly browned.