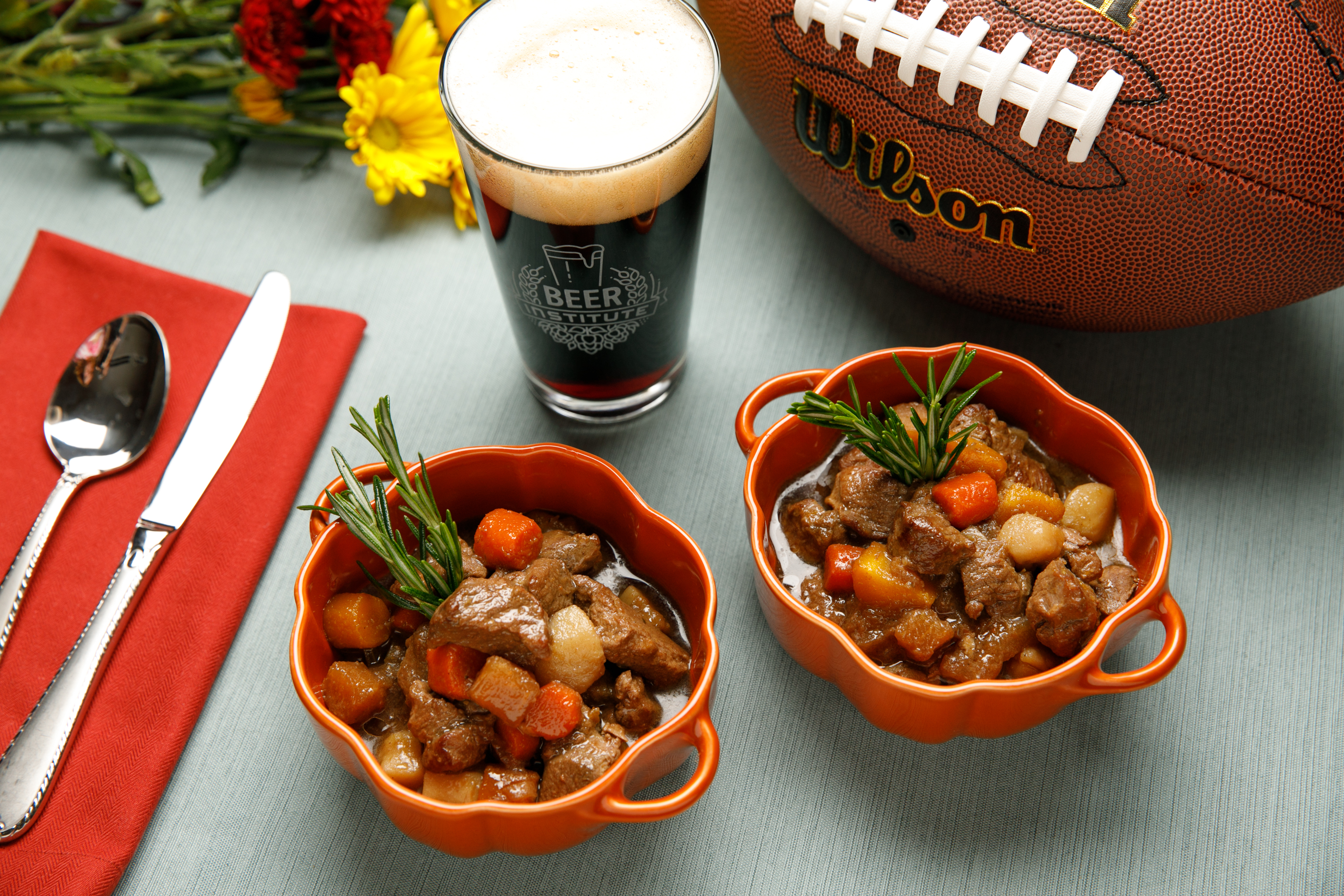 Ingredients
1½ Tbsp. olive oil
1½ lbs. lamb, cut into chunks
2 cups chicken stock
2 cups dark beer
1 large onion, sliced
1 bunch baby carrots, trimmed and peeled
3 celery stalks, chopped
1 rosemary stalk
1 lb. potatoes cut into cubes
1 lb. rutabaga cut into cubes
2 tsp. sugar
2 bay leaves
Directions
Heat oil in a medium sauce pan or Dutch oven over high heat.  Add lamb and cook for 3 minutes on each side. Add chicken stock and beer; cook for another 1-2 minutes before adding onions, carrots, celery, rosemary, potatoes, sugar and bay leaves. Bring to simmer.
Cover with lid and reduce heat to medium-low. Cook stew 2.5 hours until lamb is tender.
Before serving, remove bay leaves and rosemary stalk from stew and season with salt and pepper to taste.