Maryland Crab Salad with Green Apple and Yuzu on Stout Bread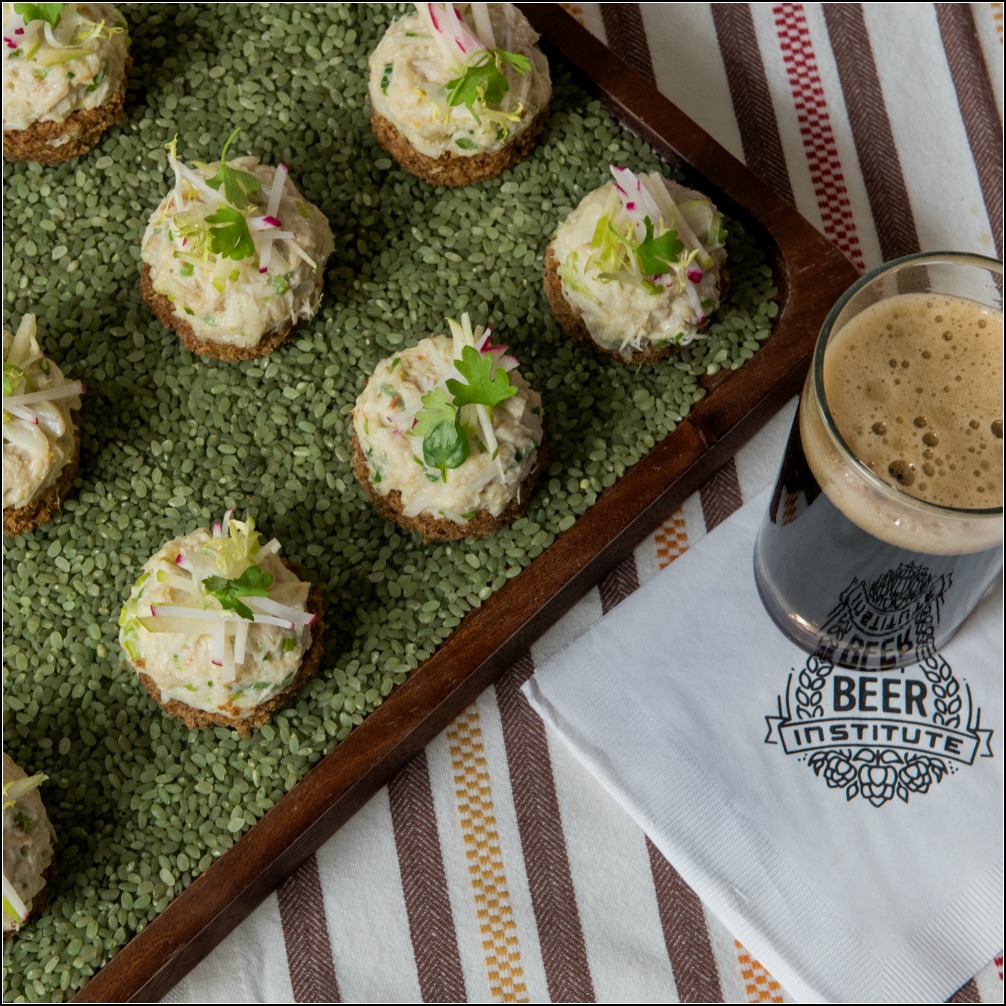 Maryland Crab Salad
1 pound Maryland jumbo lump crab meat
½ cup mayonnaise
2 tablespoons yuzu
½ bunch cilantro, finely chopped
1 green apple, julienne-cut
2 scallions, finely diced
In a medium bowl, combine mayonnaise, scallions, cilantro, yuzu, and crab meat.
Mix gently with a fork and refrigerate until chilled.
To serve, cut bread in 1/3-inch-thick slices and use a round or square cutter to create a disk.
Using a small ice cream scoop, top with Maryland crab salad.
Stout Bread
1 cup oatmeal
¼ cup brown sugar
2 teaspoons baking soda
½ teaspoon salt
6 ounces stout beer
2 cups whole wheat flour
¼ cup molasses
1 teaspoon baking powder
¼ cup buttermilk
⅓ cup butter, melted
Preheat oven to 425 degrees F. Grease a loaf pan.
In a medium mixing bowl, combine oatmeal, whole wheat flour,brown sugar, baking soda, baking powder, and salt. In a large
bowl, combine molasses, butter, buttermilk, and stout beer.
Slowly combine the dry mixture into the beer mixture, and gently stir until well blended.
Pour batter into a prepared loaf pan.
Bake for 30 minutes, and then turn the temperature down to 400 degrees F and bake for an additional 30 minutes.
Turn the ovenoff, open the door, and allow cooling for 30 minutes in the oven before turning out onto a wire rack.